NIHR receives the Chargé d'Affaires of the Embassy of Iraq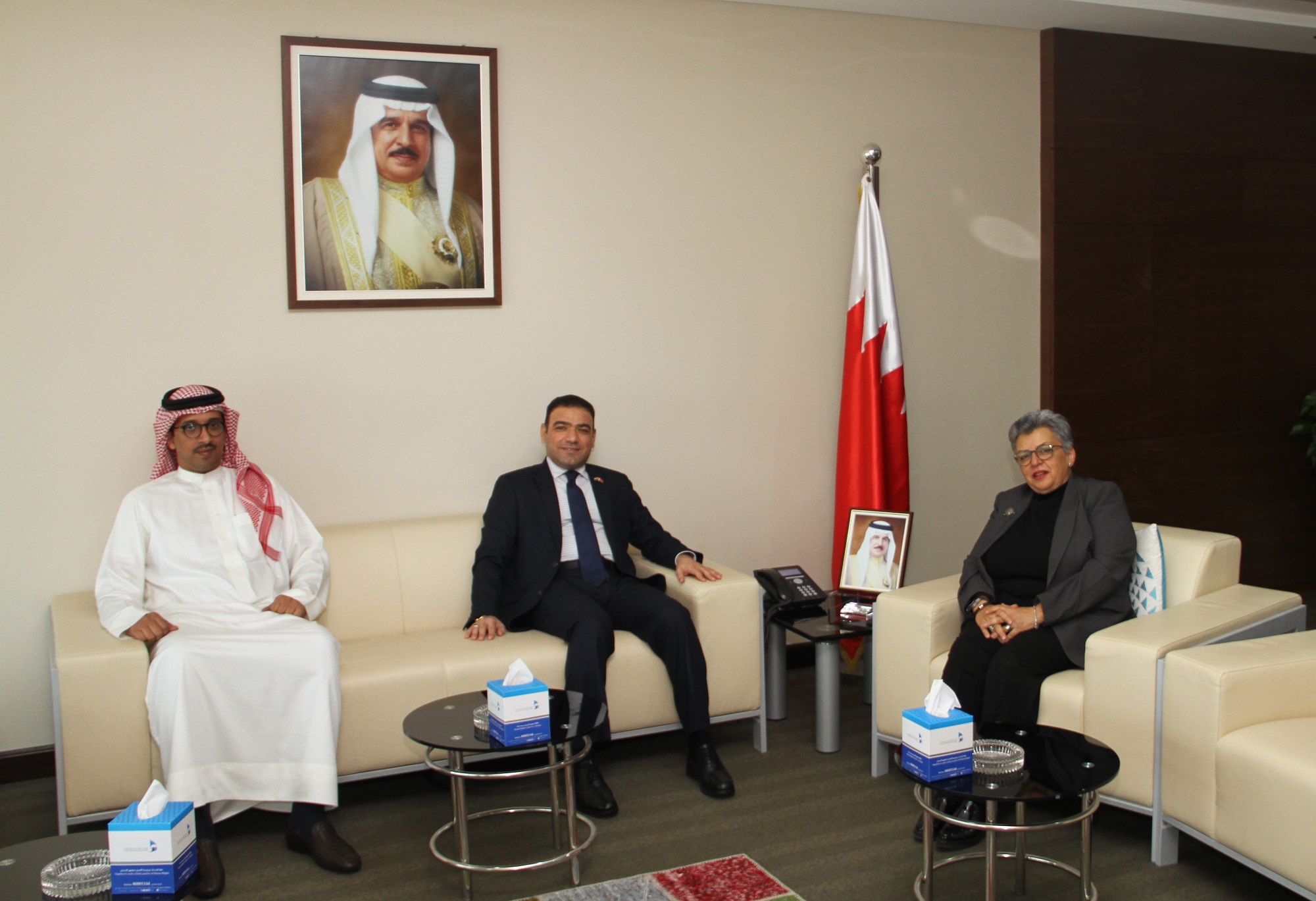 Ms. Maria Khoury, Chairperson of the National Institution for Human Rights (NIHR), received Mohammad Adnan Mahmoud, Chargé d'Affaires of the Iraqi embassy to the Kingdom of Bahrain, in the presence of Dr. Khalifa bin Ali Al Fadhel, NIHR's Secretary General. Ms. Maria Khoury welcomed him and praised the brotherly relations between the two brotherly countries, which are strengthened by joint cooperation in various fields.
During the meeting, Ms. Khoury stressed the importance of activating cooperation between the two sides, especially in the area of transferring expertise and holding workshops on the promotion and protection of human rights.
For his part, the Chargé d'Affaires of the Embassy of Iraq expressed his deep thanks to the NIHR and its role in the promotion of human rights, and expressed his readiness to cooperate between the two sides to support efforts to achieve common goals.