NIHR and APF hold Videoconference Meeting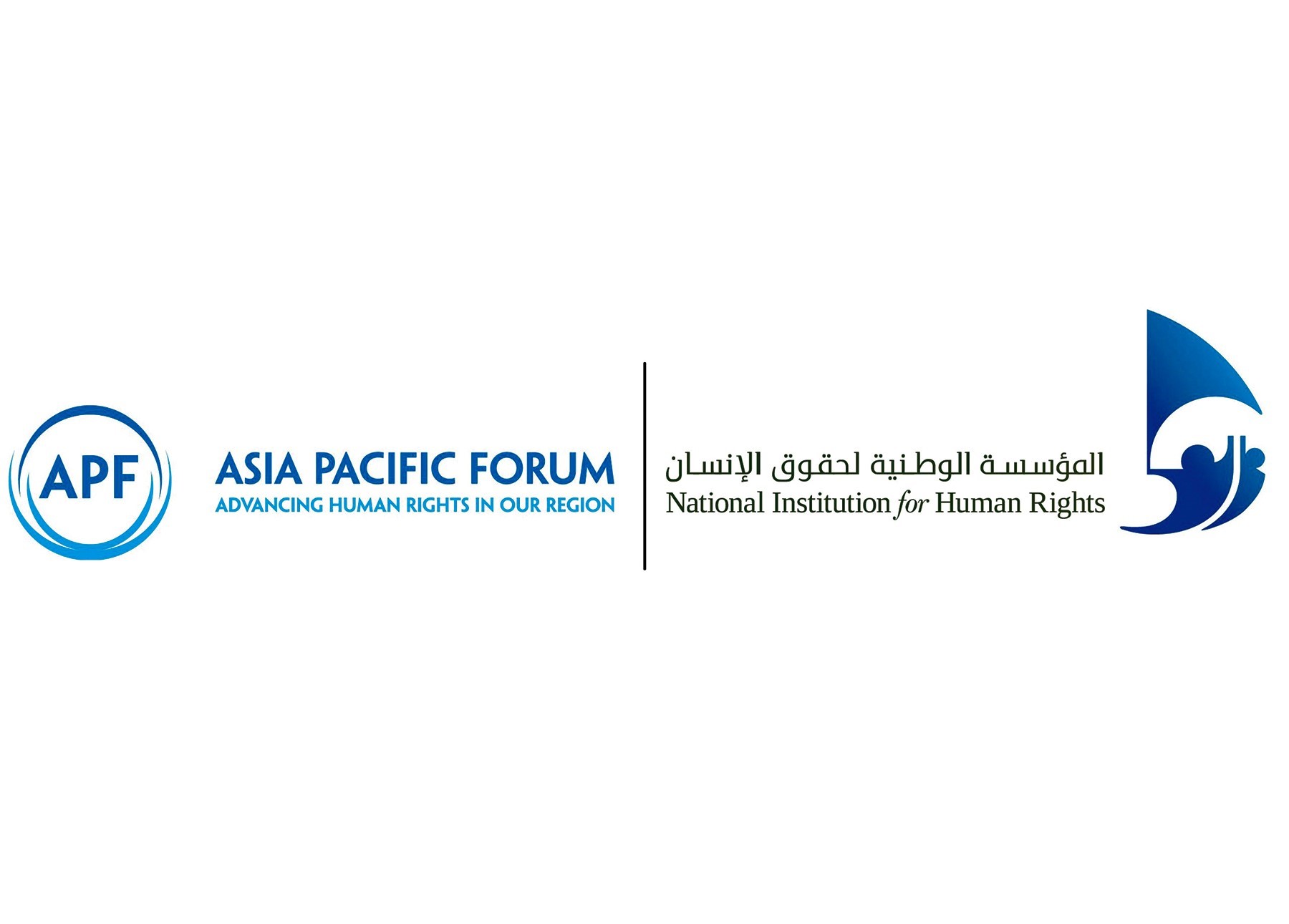 Ms. Maria Khoury, Chairperson of the National Institution for Human Rights (NIHR), held a videoconference with Mr. Keren Fitzpatrick, Executive Director of the Asia-Pacific Forum (APF), Prof. Chris Sidoti, Expert Consultant to the APF and Mrs. Pep Dragun, Capacity Assessment Adviser at the Forum, in the presence of Chancellor Yasser Shaheen, NIHR's Secretary General, in the context of the cooperation between the NIHR and the APF, where she welcomed them, praising the extraordinary efforts made by the APF to support national institutions in light of the Coronavirus (Covid-19), which requires international cooperation to combat this pandemic.
Ms. Khoury touched on the efforts made by the NIHR during this period to educate citizens and residents through the data and tweets issued by it, as well as the visits made by the NIHR to a number of isolation and quarantine centres to review the procedures taken by the concerned authorities to provide medical services to the infected and contacts, as well as the distribution of questionnaires to collect the opinions of the quarantined and isolated people and the medical and service staff there, noting that a report will be issued soon on the results of this questionnaire.
The NIHR's Chairperson also presented a brief on the State's great efforts to combat this epidemic, which took into account human rights, on top of which is the royal pardon for 901 people, and the activation of alternative sanctions that benefited about 1800 people, in addition to establishing a number of quarantine and isolation centres and granting the necessary permits to set up special centres for isolation and temporary quarantine for those who wish to resort to them. In addition, a number of schools and temporary buildings have been allocated to accommodate workers and prevent heir overcrowding in their current places of residence, explaining at the same time that the NIHR is working to ensure that there is no overcrowding in the residence of immigrant workers.
For his part, Mr. Fitzpatrick explained the APF's readiness to provide all support and assistance to the NIHR in implementing its goals and carrying out its terms of reference. At the end of the meeting, the two sides discussed the challenges facing national human rights institutions in the world in dealing with the precautionary measures applied by different States to prevent the spread of the Coronavirus (Covid-19), and how they can carry out their duties, as well as the APF's cooperation with those institutions to play the roles assigned to them.