NIHR Receives Chargé d'Affairs of the US to the Kingdom of Bahrain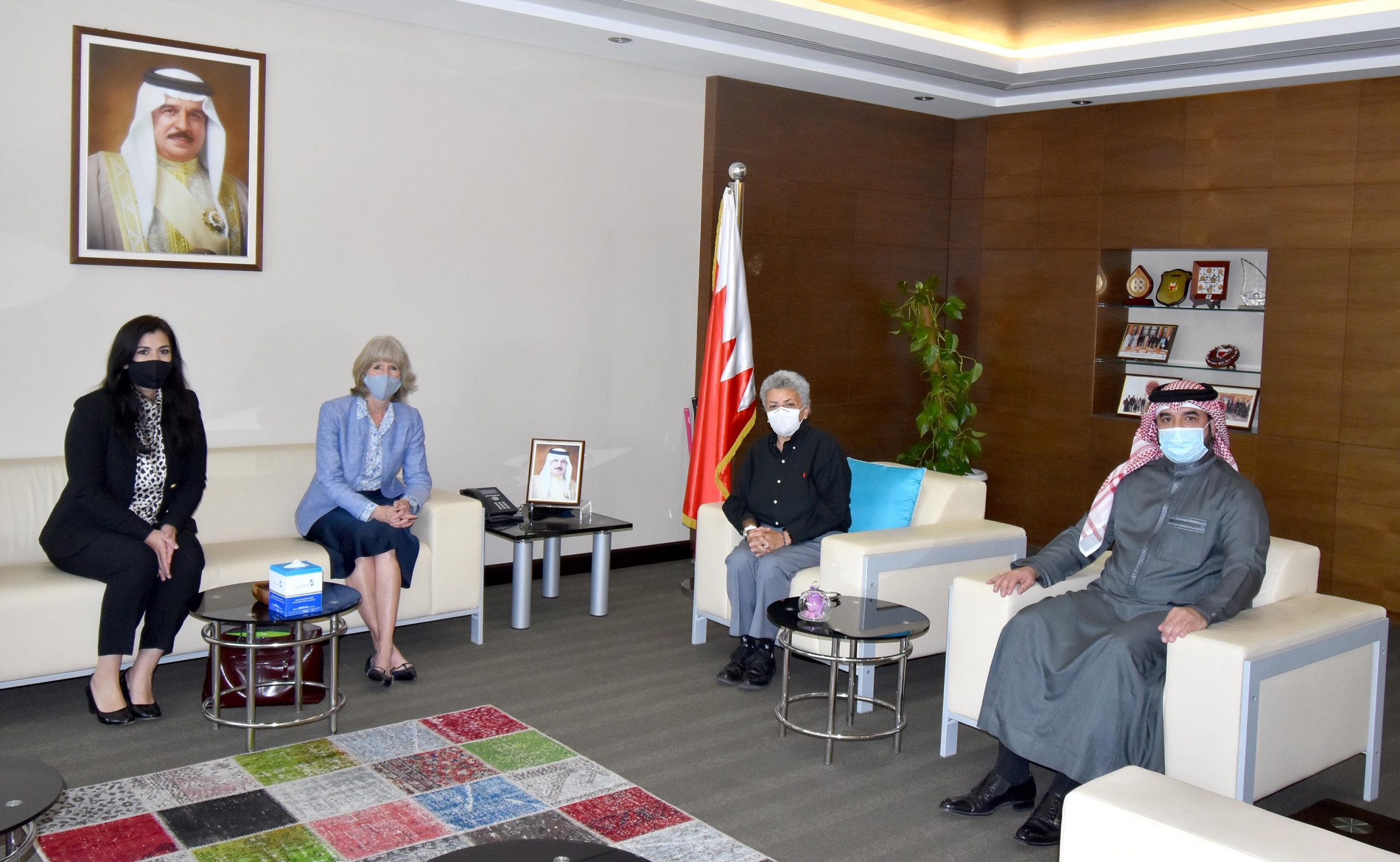 Ms. Maria Khoury, Chairperson of the National Institution for Human Rights (NIHR), received in the presence of Mr. Khalid Abdul-Aziz Al-Sha'er, Vice Chairperson of the NIHR, Mrs. Margaret Nardi, Chargé d'Affairs of the United States Embassy to the Kingdom of Bahrain, and Mrs. Solmaz Sharifi, Political Officer at the Embassy, within the framework of the permanent cooperation between the NIHR and the US Embassy in the Kingdom of Bahrain.
Ms. Khoury welcomed the effective and continuous cooperation with the US Embassy, praising the level of friendship and cooperation between the Kingdom of Bahrain and the friendly United States of America, stressing the importance of continuing this cooperation and joint cooperation in a way that would benefit the two friendly countries and peoples.
During the meeting, the two parties discussed a number of issues of common interest, most notably the role of the NIHR in supporting and protecting human rights in light of the Coronavirus pandemic (Covid-19), through declared and undeclared field visits by its members to correctional institutions, places of detention, workers' gatherings, and health and educational houses and centres, in order to monitor the human rights situation and closely follow-up the steps and measures taken by the concerned authorities in the Kingdom of
Bahrain in dealing with the spread of the pandemic, in line with international human rights standards.
Mrs. Nardi praised the prominent role of the NIHR in the promotion and protection of human rights in the Bahrain, and its responsible treatment with full credibility and transparency with the allegations promoted from time to time by some non-governmental organizations, which do not reflect the reality of human rights in the Kingdom of Bahrain and the developments taking place in relation to the protection and promotion of human rights, wishing the Kingdom of Bahrain further progress and prosperity.