NIHR receives Deputy British Ambassador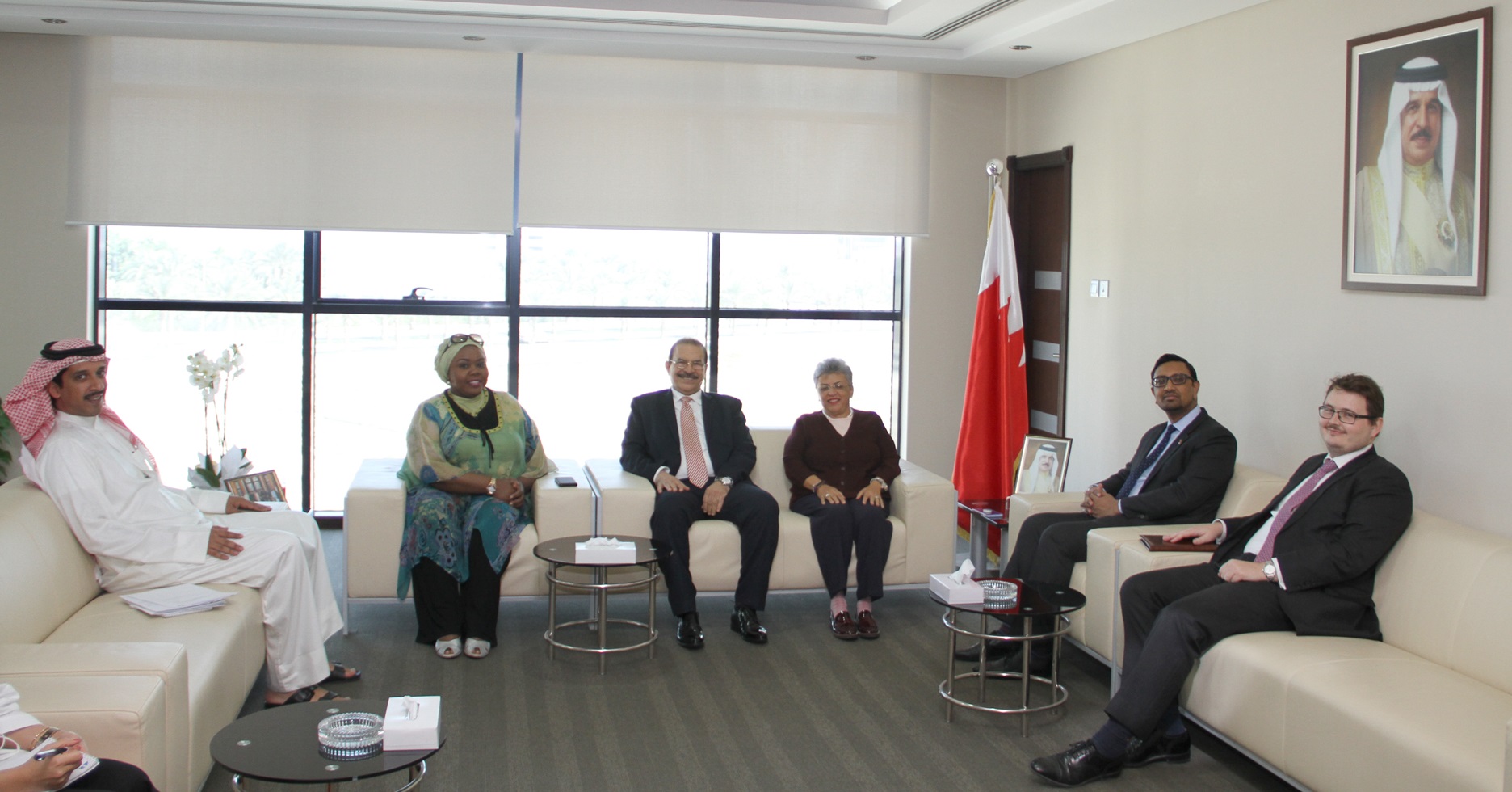 Ms. Maria Khouri, Chairperson of the NIHR, received Mr. Muqbel Ali, Deputy British Ambassador, and Mr. Ben Mathews, Head of Programs at the British Embassy. Present were Mr. Abdullah Al-Derazi, NIHR's Vice Chairperson, Dr. Aisha Mubarak, Head of NIHR's Committee on Economic, Social and Cultural Rights and Dr. Khalifa bin Ali Al-Fadel, NIHR's Secretary-General.
At the beginning of the meeting, Chairperson of the NIHR welcomed the Deputy Ambassador, praising the strong historical relations between the two friendly countries and the development and progress witnessed by them, expressing appreciation for the British Embassy's role in promoting bilateral cooperation between the two friendly countries.
For his part, the Secretary-General expressed NIHR's desire to activate technical cooperation between the two sides, especially in the area of exchanging expertise and training, in order to complement the aspects of cooperation, and in line with the objectives of the NIHR, with a view to raising capabilities and increasing expertise in various relevant fields.
For his part, the Deputy British Ambassador expressed his appreciation for the NIHR's hard work, stressing the readiness of the British Embassy to provide all the support in order to serve the aspirations so that the NIHR would be able to achieve its objectives and competencies in a professional manner.