NIHR shares Bahrain its Celebrations of Anniversary of National Action Charter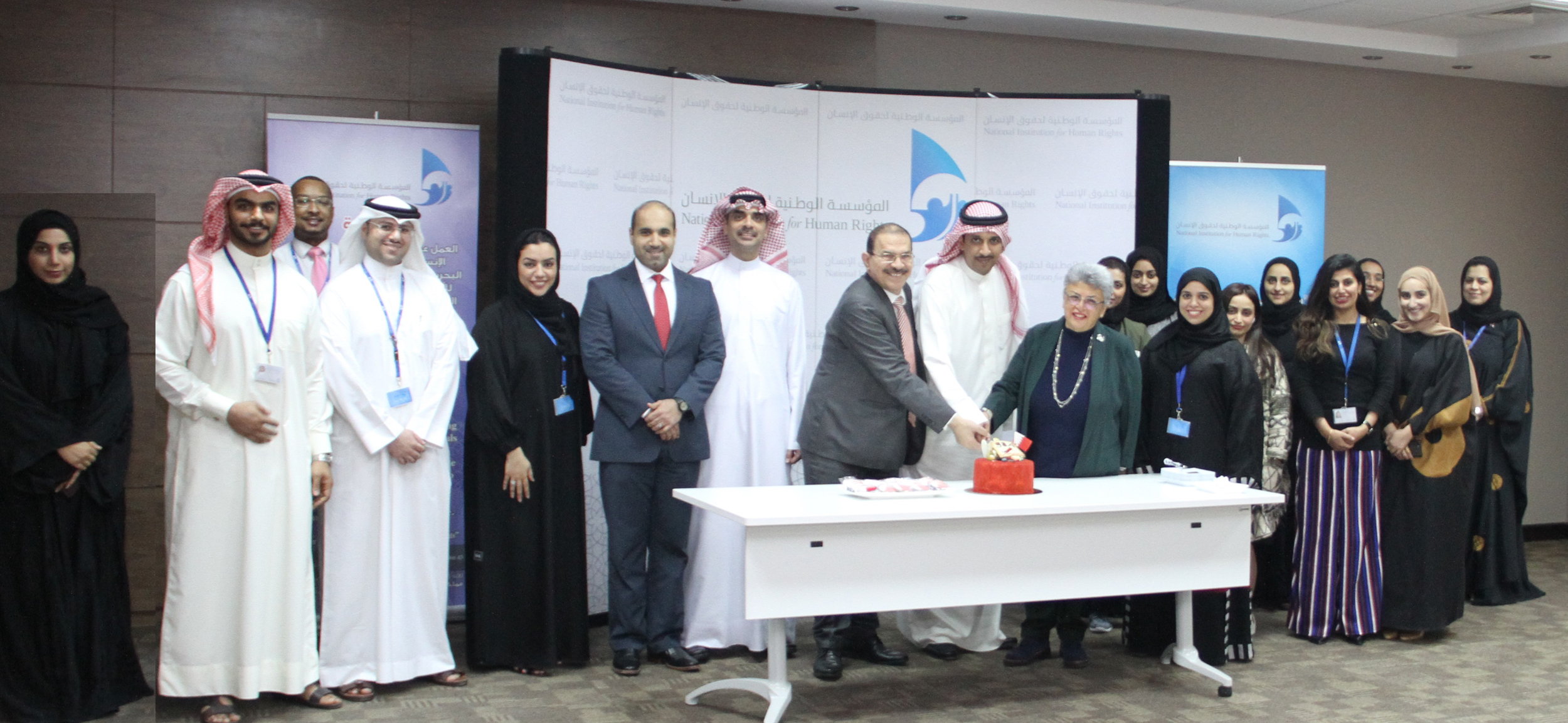 The people of Bahrain commemorates 14th of February every year with pride, viewing the anniversary of the National Action Charter referendum a special day in the history of the country. The charter is an integrated document for political and social reform and modernization in all fields.
The National Institution for Human Rights (NIHR) participates in the Kingdom's celebrations of the 17th anniversary of the National Action Charter, expressing its appreciation and loyalty to the country and its wise leadership, which has placed the promotion of human rights at the top of its priorities since the adoption of the Charter. These rights are protected by constitutional legislations and national laws based on the leadership's deep belief in human dignity and respect for human right.
On behalf of all NIHR staff Ms. Maria Khouri, Chairperson of the NIHR, extended her congratulations to His Majesty King Hamad bin Isa Al Khalifa, King of Bahrain, may Allah protect him, on the occasion of the 17th anniversary of the adoption of the National Action Charter, stressing that the NIHR's work reflects the Charter's established foundations of Justice, equality, human rights, transparency and credibility, which have the greatest impact upon the development of democracy in Bahrain, where individuals exercise their various rights freely without prejudice to the principles of the homeland.
Ms. Khouri further explained that the NIHR's participation in this national occasion is a national duty, in which everyone should take pride in light of the greatest achievements made in Bahrain on political, economic, social, cultural and human development levels.
For his part, Dr. Khalifa bin Al Al-Fadel, Secretary-General of the NIHR, stated that the Kingdom of Bahrain has been able, through the National Action Charter, to achieve comprehensive and pioneering achievements in the area of human rights through the Kingdom's accession to several international conventions on human rights, particularly the two international covenants, as well as the establishment of the National Institution for Human Rights and other national human rights mechanisms, which have positively reflected on the human rights situation in Bahrain.