NIHR receives a delegation from Bahrain Free Labor Unions Federation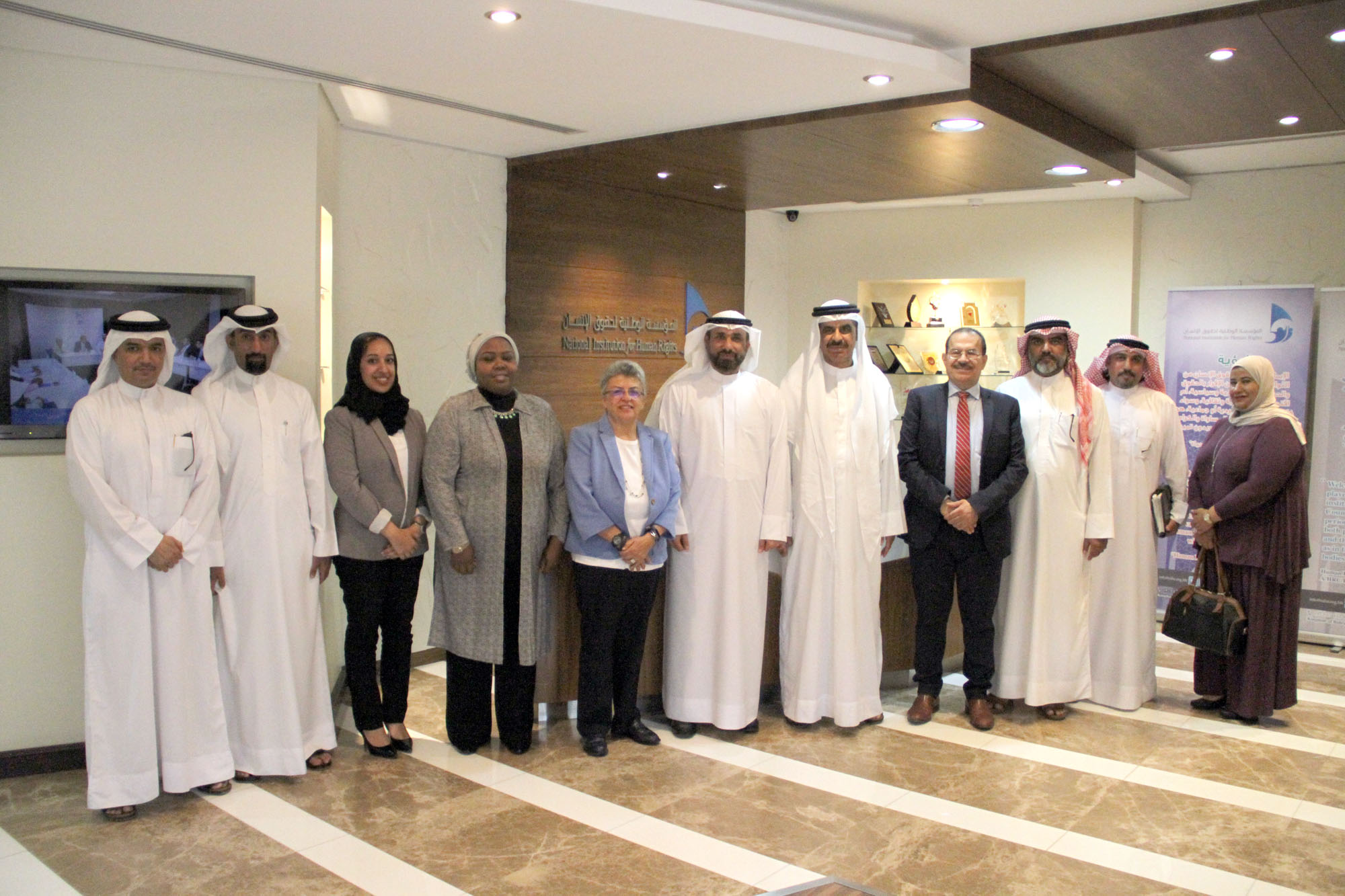 Within the framework of the cooperation of the National Institution for Human Rights (NIHR) with the civil society organizations, HE Mr. Saeed bin Mohammed Al-Faihani, Chairperson of the NIHR, received a delegation from Bahrain Free Labor Unions Federation, headed by Mr. Yacoub Yousef Mohamed. The Chairperson of the NIHR welcomed the delegation, commending the efforts of the General Federation in supporting and enhancing the Bahraini labor movement and following-up its issues.
During the meeting, the Chairperson of the NIHR stressed the NIHR's support for everything that would contribute to the provision of more labor rights, due to the important role played by the workers of Bahrain in building our dear homeland.
The meeting also dealt with a number of subjects that would enhance cooperation between the two sides in the near future, most notably a proposal to sign a memorandum of understanding between the two sides, in addition to holding bilateral meetings to discuss complaints by Bahrain Free Labor Unions Federation, to further support and protect labor rights. In this context, the Chairman of the NIHR stressed the importance of strengthening the national cohesion and avoiding the theft of rights through sectarian and factional practices, racism and retaliation in private companies and institutions, noting that the NIHR has the right to disclose such practices, explaining that the NIHR is in the process of studying the granting of a human rights certificate to companies and institutions that have a clean human rights record, which will not be granted to those who have a record that violates the rights of their employees.
For his part, Mr. Yacoub Mohamed commended the cooperation of the NIHR with the Bahrain Free Labor Unions Federation in following up on the labor issues. He thanked the Chairperson of the NIHR for his interest in the labor affairs and praised the important role played by the NIHR in all matters related to the promotion and protection of human rights in the Kingdom of Bahrain.
The meeting was attended by Mr. Abdullah Al-Derazi, NIHR's Vice Chairperson, Ms. Marian Khouri, Head of the NIHR's Committee of Economic, Social and Cultural Rights, Dr. Aisha Mubarak, member of the same Committee and Mrs. Amani Al-Haddad, Legal Researcher at NIHR's Secretariat-General.