NIHR celebrates the National Day and the Day of Sitting of His Majesty the King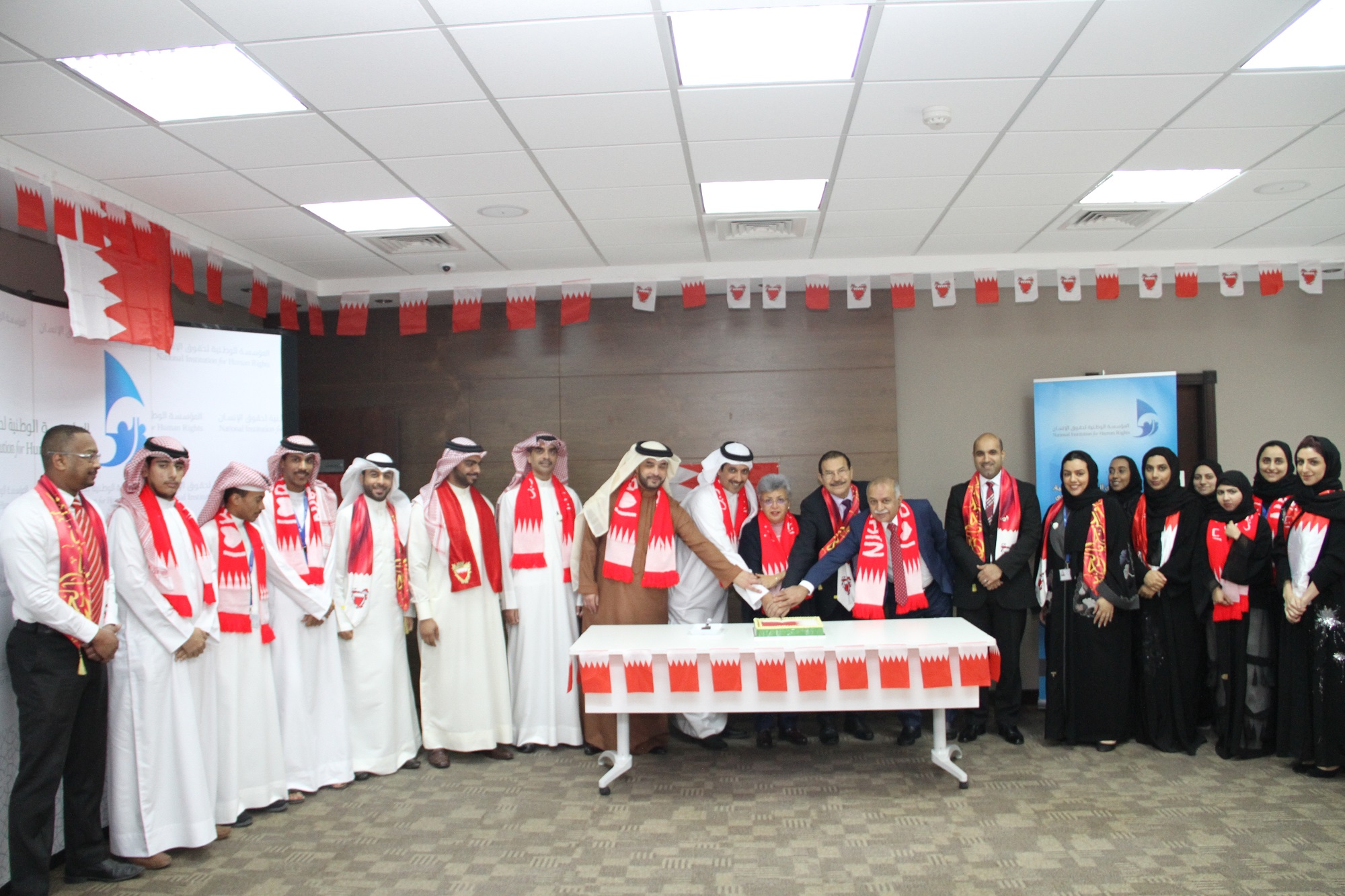 Ms. Maria Khoury, Chairperson of the National Institution for Human Rights (NIHR), conveyed her warmest greetings and congratulations to the wise leadership and the people of Bahrain on the occasion of the glorious National Day and His Majesty King Hamad bin Isa Al Khalifa's accession to the throne, may Allah protect him.
During the ceremony held by the NIHR's Secretariat General, Ms. Khoury stressed the keenness of the NIHR to celebrate this national occasion annually, being a precious one to all the citizens of Bahrain, which instills in them the seeds of love, loyalty and belongingness to their homeland and leadership.
For his part, Dr. Khalifa bin Ali Al Fadhel, Secretary General of the NIHR, said that this glorious national occasion is an opportunity to recall the national achievements of our dear homeland at all levels under the glorious reign of His Majesty the King, who has established human rights values at various levels in accordance with the framework of the National Action Charter and the Constitution of the Kingdom of Bahrain, which supports the integration of efforts to continue to promote all aspects of the rights of citizens and residents alike.