NIHR Commends Health and Safety Measures followed during the Administration of Vaccinations to limit the Spread of Coronavirus (Covid-19)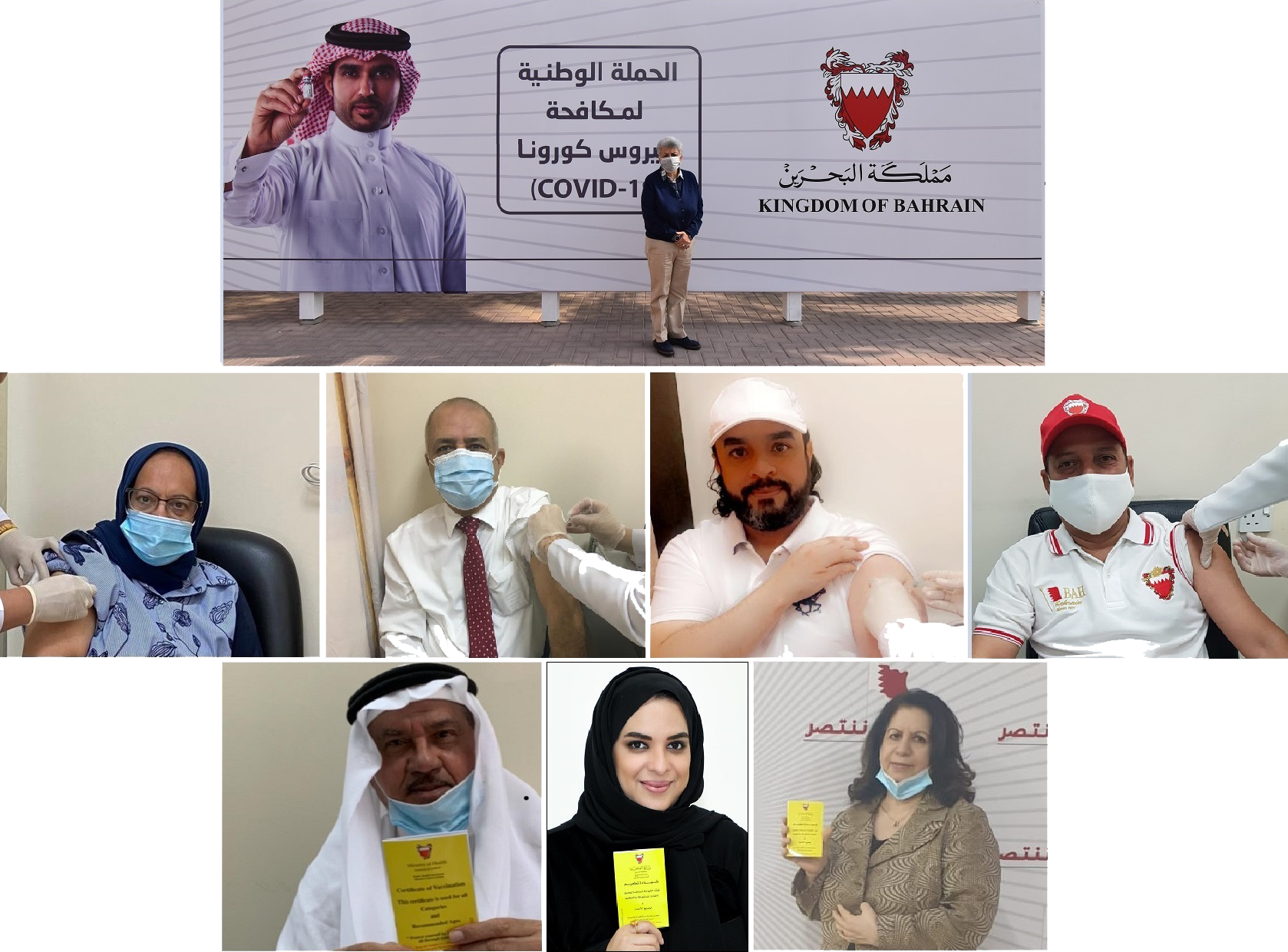 The National Institution for Human Rights (NIHR) is following up the national campaign of vaccination against Coronavirus (Covid-19) in the Kingdom of Bahrain, with the aim to ensure that the vaccine is accessible by everyone fairly without any discrimination, stressing that this virus leaves no room for doubt that no person will be safe until everyone is safe.
The NIHR believes that the vaccination plan launched by the Kingdom of Bahrain includes all citizens and residents alike, especially expatriate workers, and is implemented in an accurate, professional and healthy manner, as vaccination covers all segments of society, including citizens and residents, regardless of their identity, especially people suffering from chronic diseases, the elderly and people with disabilities.
The NIHR expresses its satisfaction with the health and safety measures taken during the administration of vaccinations in health centres and other places designated for vaccination, according to a complete and comprehensive plan to facilitate citizens and residents' access to the vaccine in record time, with the aim to reach acquired immunity as a result of vaccination, in order to reduce the number of cases and control the virus.
The Kingdom's commitment to providing the vaccine to all citizens and residents is in line with the calls initiated by the representatives of Human Rights Council procedures to all the governments of the countries of the world, given the urgent need to ensure that everyone everywhere has access to the Coronavirus (Covid-19) vaccines speedily and effectively, in particular the Independent Expert on Human Rights and International Solidarity, the Special
Rapporteur on the Right to Development, the Independent Expert on the International System, the Special Rapporteur on the Human Rights of Migrants, and the Special Rapporteur on the Right to Physical and Mental Health.
The NIHR, through its vigorous follow-up of the stages in which the relevant authorities deal with the Coronavirus (Covid-19) and their efforts to address it, stresses the need for everyone to adhere to the precautionary measures and guidance instructions issued by the national medical team on combating Coronavirus, while continuing to adhere to the guidelines that will limit the spread of the virus.
The NIHR will continue its field visits to places designated for precautionary quarantine, places of detention and labor housing, in cooperation with the competent authorities, in order to ensure that the procedures of these bodies comply with international human rights standards.
The NIHR also extends its sincere thanks and gratitude to all national front-row staff, State institutions and volunteers who have presented the most wonderful images of giving, sincerity and humanitarian service that would promote and protect human rights in order to achieve the goals set to limit, confront and eliminate this virus.