NIHR receives Ambassador of Swiss Confederation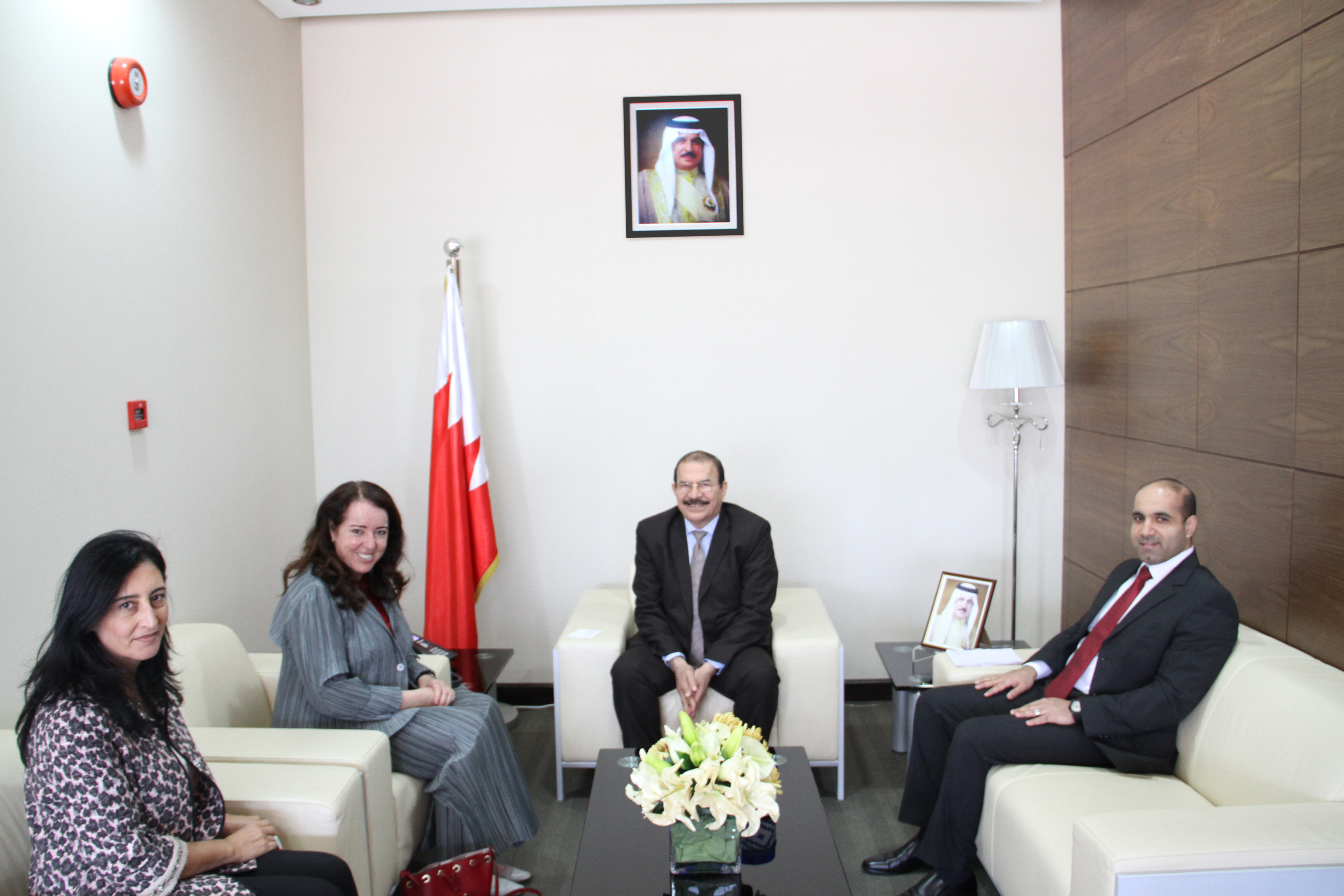 Mr. Abdullah Al-Derazi, Vice-chairperson of the National Institution for Human Rights (NIHR) received HE Mrs. Maya Tissafi, Swiss Confederation's Ambassador to the Kingdom of Bahrain, on the sidelines of her visit to Bahrain. Present was Mr. Fahad Al-Mualla, Director of NIHR's Resources and Services.
During the meeting, NIHR's Vice-chairperson welcomed the Swiss Ambassador, highlighting the friendly relations and cooperation between the Kingdom of Bahrain and the Swiss Confederation, stressing the importance of activating memorandums of cooperation and agreements related to the protection of the rights of prisoners and detainees as well as the cooperation in the area of advancement of women and promoting their rights, which were signed in May 2016 during the visit of his Majesty King of Bahrain to Switzerland.
The NIHR's Vice-chairperson briefed the Ambassador's delegation on the human rights situation in the Kingdom of Bahrain and the NIHR's role in handling it through its broad mandate that was confirmed by its Incorporation Law in accordance with the competences entrusted to it, pointing at the same time to the progress made by the Kingdom of Bahrain in the area of human rights.
For her part, the Swiss Ambassador expressed her appreciation for the NIHR's hard work for the promotion and protection of human rights, stressing the importance of consolidating the frameworks of mutual cooperation between the two sides in exchanging experiences to promote and protect human rights.