NIHR commends the role of Ministry of Interior and Labor Market Regulatory Authority in combating Trafficking in Persons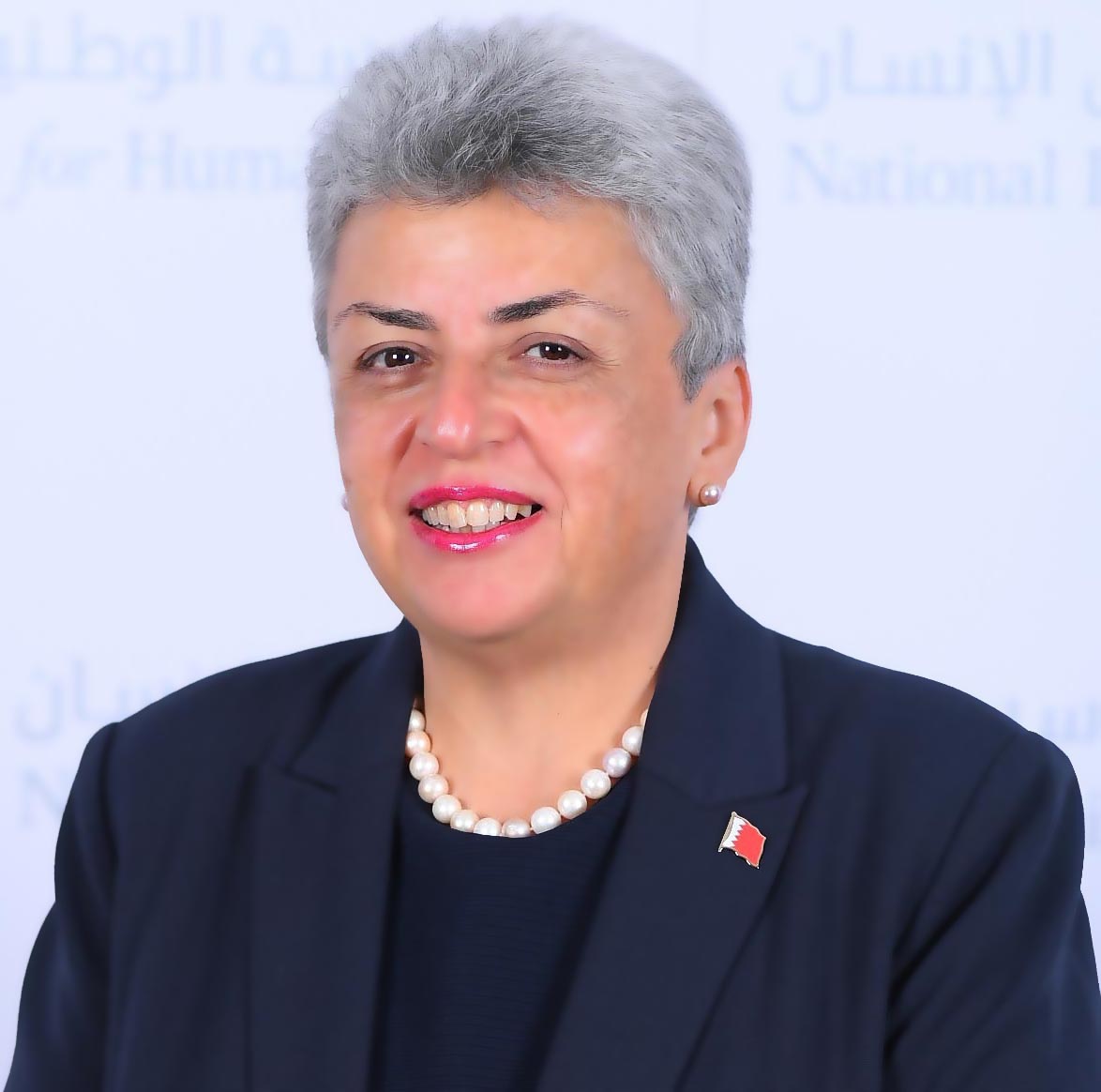 Ms. Maria Khoury, Chairperson of the National institution for Human Rights (NIHR), stated that the Kingdom of Bahrain continues to be on top of the classification of the Tier 1 status according to Trafficking in Persons Report (TiP) for three consecutive years, showing Bahrain to be among the most successful countries in combating trafficking in persons. This reflects the approach of His Majesty King Hamad bin Isa Al Khalifa, King of Bahrain, to upgrading the human rights system and protecting all human rights to both citizens and residents, which is an achievement in itself.
The Chairperson of the NIHR commended the great efforts of all the authorities concerned in the Kingdom of Bahrain in this area, particularly the Ministry of Interior and the Labor Market Regulatory Authority, in combating trafficking in persons and protecting migrant workers at the same time, stating that trafficking in persons is a flagrant violation of human rights and fundamental freedoms and constitutes a strong challenge to all countries of the world.
She added that it was not easy to maintain this international classification for three years in a row without the solidarity of all national efforts and the measures taken to ensure the Kingdom remains free of this phenomenon.
Ms. Khoury underscored the cooperation of the Ministry of Interior and the Labor Market Regulatory Authority on a permanent basis with all State institutions, including the NIHR, to combat the phenomenon of trafficking in persons and educate the community about its dangers through full commitment to international standards in this regard, in addition to launching a number of awareness campaigns in several languages, which strengthened those efforts.