NIHR celebrates the International Day of Disabled Persons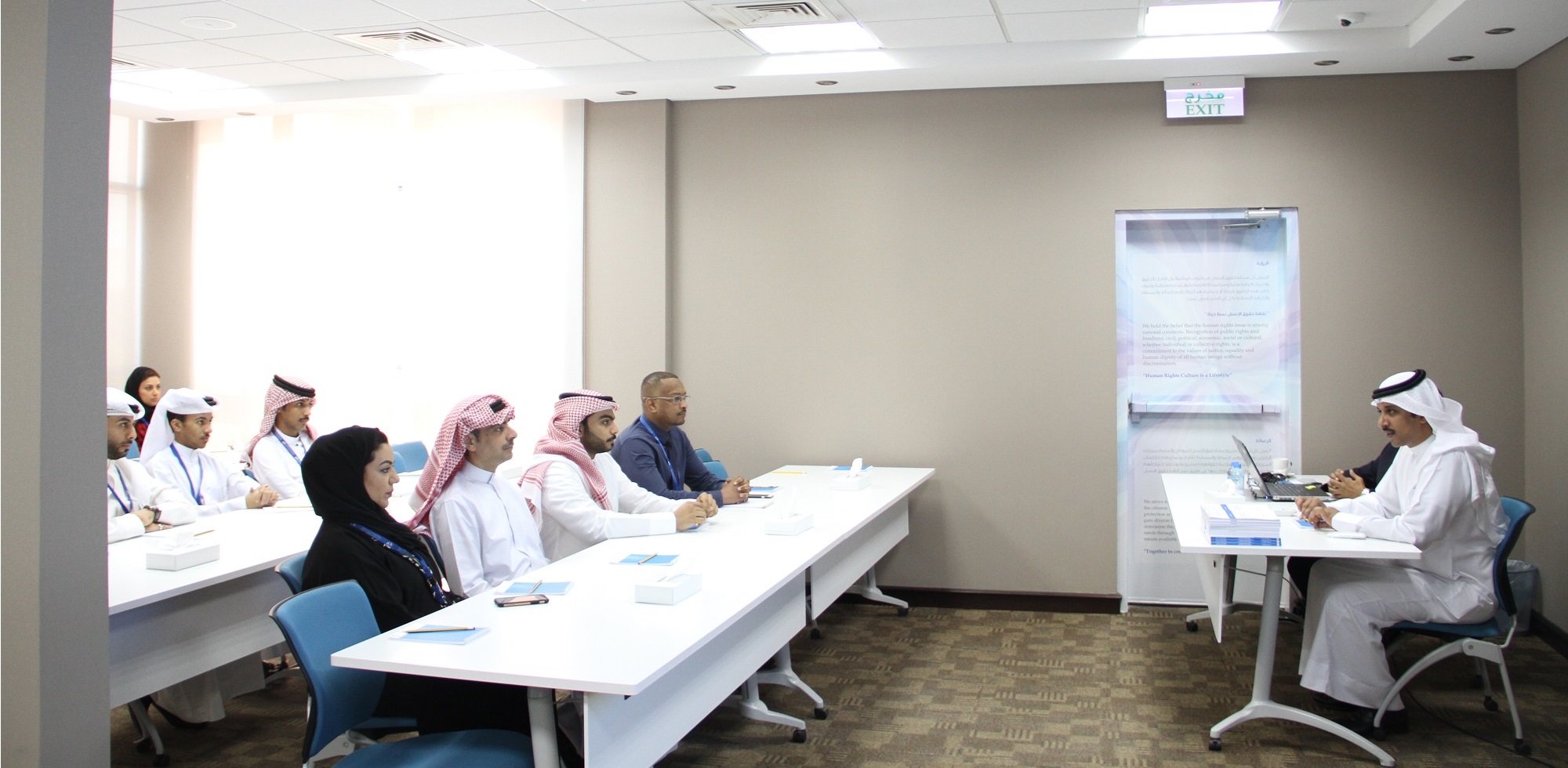 In coincidence with the International Day of Disabled Persons, which falls on 3 December every year, and in light of NIHR's attention to the rights of persons with disabilities, the Secretariat General of the National Institution for Human Rights (NIHR) organized an awareness lecture and celebration of the book "Legal Protection for Persons with Disabilities between Reality and Hope", which was presented by Dr. Salah Mohammed Diab, Associate Professor of Civil Law, Faculty of Law, University of Bahrain, at the NIHR's Training Center, in the presence of Dr. Khalifa bin Ali Al Fadhel, Secretary General of the NIHR, and a number of Staff of the Secretariat General.
Dr. Diab spoke about the empowerment of persons with disabilities to achieve comprehensive, equitable and sustainable development, being an integral part of Bahrain Economic Plan 2030, through a number of themes, mainly the concept of the disabled person and disability, attention to the rights of the disabled person at the international and national levels and attention to the rights of the disabled person between reality and hope in the Kingdom of Bahrain.
For his part, the NIHR's Secretary General stated that this event falls within the NIHR's strategy to disseminate and promote the culture of human rights, in the belief that it is important to promote persons with disabilities, provide them with the best services and ensure their full enjoyment of basic human rights and freedoms, with a view to achieve the royal vision of creating a Bahraini society in which people with disabilities enjoy sustainable and dignified life, which achieves their active participation in society.