NIHR receives a Delegation from National Bureau of Human Rights in Kuwait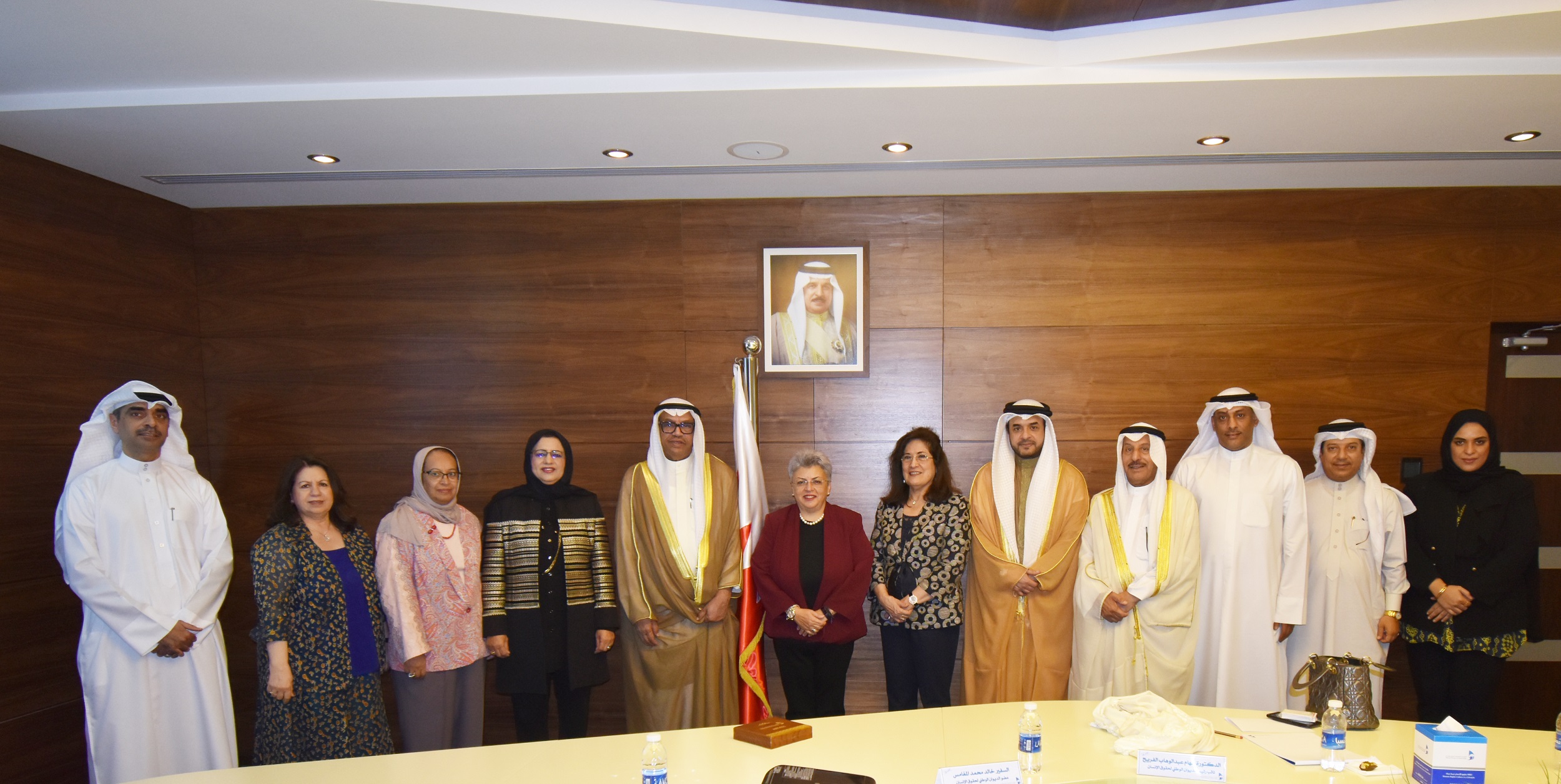 The National Institution for Human Rights (NIHR) has received a delegation from the National Bureau for Human Rights in Kuwait headed by Ambassador Jassem Mubarak Al-Mubaraki, Chairman of the Bureau, and a number of members of the Bureau's Council. This visit comes within the framework of the establishment of joint cooperation mechanisms and the exchange of experiences and expertise between the two sides.
The two sides discussed issues of common interest between the two brotherly countries in the area of human rights, noting at the same time the developments witnessed by the Kingdom of Bahrain and the pioneering steps towards achieving Sustainable Development Goals.
NIHR's Chairperson Ms. Khoury also gave a brief on the NIHR's work, major goals and competencies contained in its Incorporation Law, while reviewing the NIHR's efforts in supporting human rights and its role in dealing with human rights issues in the Kingdom of Bahrain.
During the meeting, they discussed the human rights situation in the region and the latest events and developments in this area, in addition to the importance of joint coordination between the two sides in the fields of joint training and education, and the unification of efforts made by the two parties in order to strengthen cooperation in the area of the promotion and dissemination of a culture of human rights.
For their part, the Kuwaiti delegation expressed thanks for the good reception, pointing to the brotherly relations and historical ties with their brothers in Bahrain, stressing the importance of activating means of cooperation in support of the efforts aimed at achieving common goals.
The meeting was attended by NIHR's Vice-chairperson Mr. Khaled Alshaer, Members of the NIHR's Council of Commissioners Dr. Malallah Alhammadi, Dr. Fawzeya Alsaleh, Mrs. Wedad Almoosawi and Mrs. Rawdha Alaradi, and NIHR's Secretary General Chancellor Yasser Shaheen.