NIHR Participates in the Annual Meeting of Asia and Pacific Forum in Geneva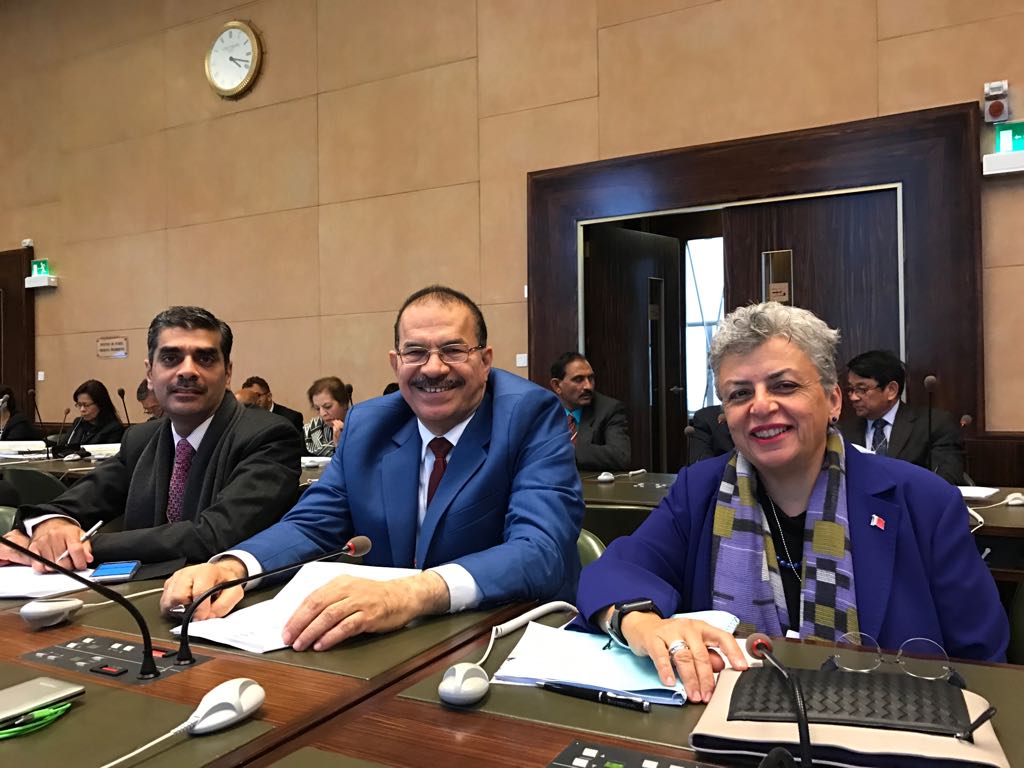 A National Institution for Human Rights (NIHR)'s delegation participated in the annual meeting of Asia and Pacific Forum (APF) that was held at the UN Palace in Geneva. The delegation was under chairpersonship of NIHR Vice-Chairperson Mr. Abdullah Al-Derazi and membership of Head of NIHR Committee on Complaints, Monitoring and Follow-up Ms. Maria Khouri and NIHR's Acting Secretary-General Mr. Yasser Shaheen.

Chairman of the APF and Chief Commissioner of the National Human Rights Commission in Mongolia Mr. Byambadorj Jamsran opened the meeting and welcomed the audience. He introduced the Chairman of Asia and Pacific Office of the High Commissioner for Human Rights Mrs. Jyoti Sanghera, who introduced a brief on the role of the Office in supporting the national institutions and the action plan that is currently being worked upon in order to establish work priorities in institutions of the region, through the regional office that will be opened soon in Bangkok, and achieve the Sustainable Development Goals 2030.

After that, the Chairman of the Global Alliance of National Human Rights Institutions (GANHRI) and Head of the National Human Rights Institution in Germany Prof. Beate Rudolf, guest of the meeting, introduced a brief on the Executive Office's meeting and the decisions that have been taken therein, especially those related to the proposed modifications of the Statute of the Alliance and its role in the next stage.

In the intervention of NIHR Vice chaiperson Mr. Abdullah Al-Derazi, he praised the role of APF's secretary and the support it provides to the national institutions in the region and called for increasing and fostering such support.

On his side, the APF Executive Director Mr. Kieren Fitzpatrick introduced a brief on a number of topics that are relevant to APF next meetings and general budget. Afterwards, elections were made for membership of the Sub-Committee on Accreditation (SCA), where 5 national institutions applied for membership of 1 seat at the APF, namely the national institutions in India, New Zealand, Malaysia, Qatar and Philippine, where the National Human Rights Institution in Philippine was awarded. Then, the National Human Rights Commission in India was recommended for membership of the working team on human rights and works at the UN.

The APF's financial report and action plan 2017-2018 were approved during the meeting. In addition, APF's next annual meeting was mentioned, which is scheduled to be hosted by the National Commission in Afghanistan, where chairpersonship was agreed and place of holding shall be determined subsequently.