Statement by NIHR's Chairperson on the Measures taken by the Kingdom of Bahrain to protect the Elderly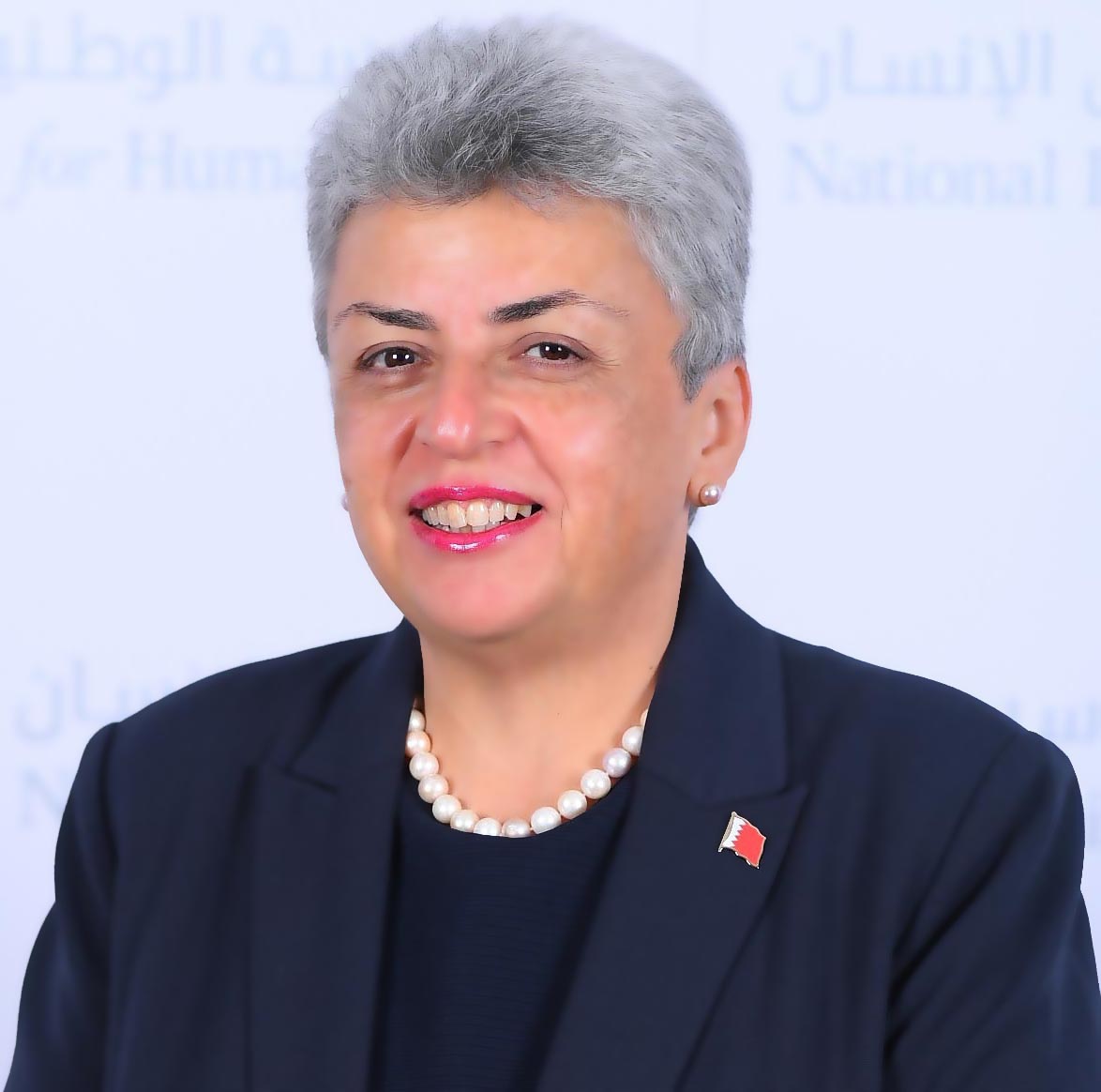 Ms. Maria Khoury, Chairperson of the National Institution for Human Rights (NIHR), stated that the Kingdom of Bahrain has taken a number of measures and resolutions that support human rights in general and the rights of the elderly in particular under the current exceptional circumstances.
Ms. Khoury pointed out that the NIHR, through its human rights position, and out of its supervisory responsibility and terms of reference assigned to it under its Establishment Law, has closely examined such resolutions and procedures, and the mechanism of the competent authorities to deal with the elderly in order to protect them against Coronavirus infection.
The NIHR's Chairperson stated that some of the procedures were not specially designated for the elderly but they are aimed at ensuring their safety. For example, providing medicine delivery service from the pharmacies of government hospitals to prevent personal presence, queues and infection, delaying housing installments for six months, pausing the collection of monthly rents from tenants and beneficiaries of stores owned by the Housing Bank for three months, reducing contact with the elderly in food and catering stores by designating the first opening hour for the elderly and pregnant women only and delivering medicine to the homes of the elderly and the patients through volunteers working under supervision of the Royal humanitarian Foundation (Fina Khair Campaign). The application of alternative penalties has also been extended under high royal directives to include the most vulnerable categories, including the elderly. Some other services include reservation of traffic services through smart phone applications to avoid overcrowding, activation of work from home and giving priority to the elderly, employees with chronic diseases and other health conditions, pregnant employees and women entitled for two-hour care. The State also secured the return of Bahraini citizens abroad giving priority to the elderly.
Ms. Khoury stressed the importance of adhering to precautionary measures and procedures and implementing health instructions and directives issued by official authorities in order to reduce the spread of the Coronavirus (Covid-19), calling on citizens and residents to be more watchful and cooperative through active participation in national efforts to confront and respond to this pandemic, stressing at the same time that the NIHR, despite the exceptional circumstances in the world in general and the Kingdom of Bahrain in particular, is following-up and monitoring the extent of the commitment of the competent authorities in the Kingdom of Bahrain to the relevant international agreements and treaties ratified by the Kingdom of Bahrain on the promotion and protection of human rights.