NIHR's Council of Commissioners convenes its 11th Regular Meeting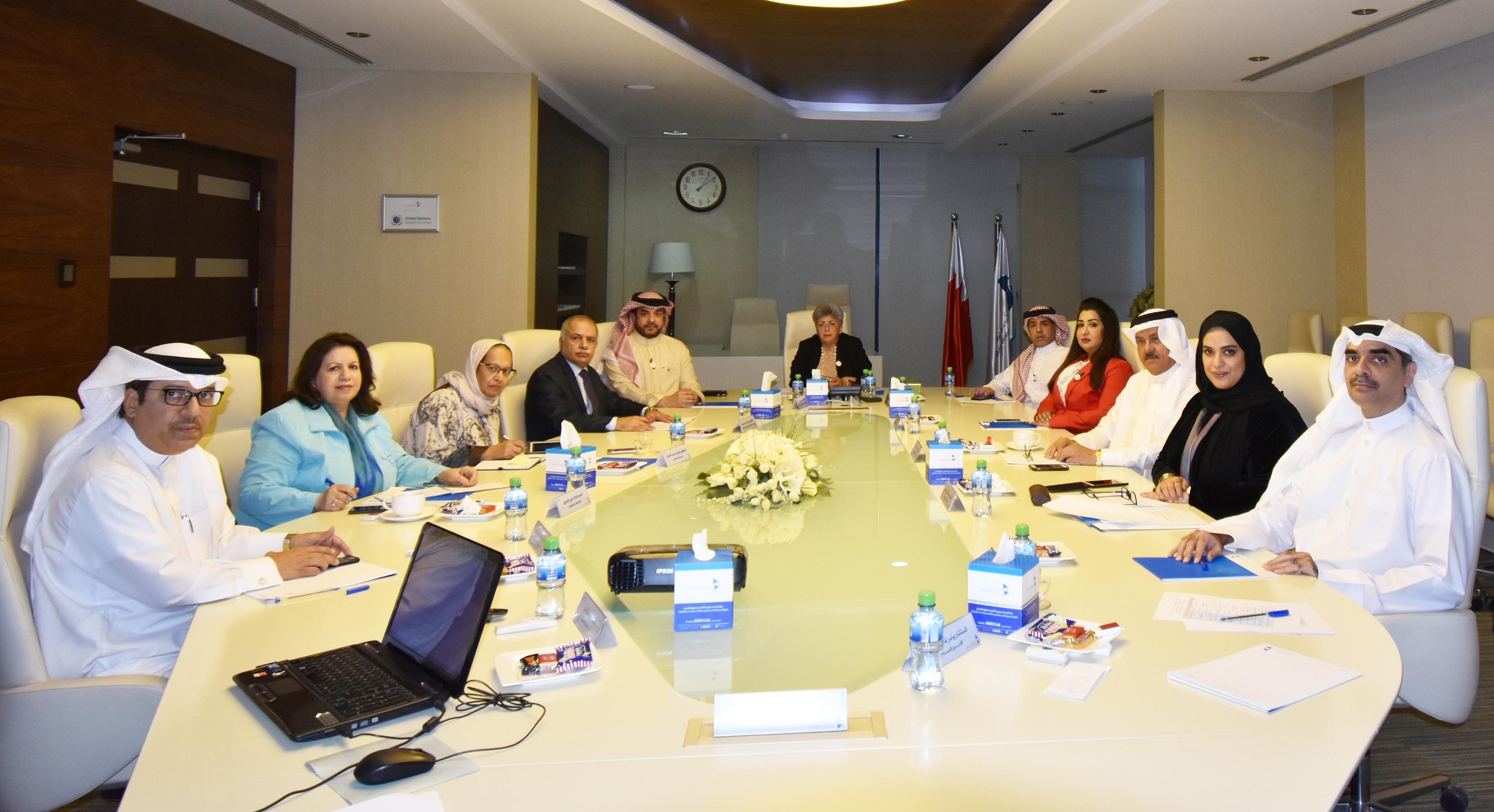 Ms. Maria Khoury, Chairperson of the National Institution for Human Rights (NIHR), conveyed the highest congratulations, in her name and on behalf of the members of the Council of Commissioners, to the wise leadership, on the occasion of the historic achievement of the national team of the Kingdom of Bahrain that won the Arab Gulf Cup in its 24th session. She added that sports and human rights enhance each other, and that sport is capable of spreading national values, solidarity and peace, contributes to the interaction between people of different cultures, promotes common values of diversity, integrity and respect and raises awareness of equality and non-discrimination.
This came during the 11th regular meeting of the NIHR's Council of Commissioners that was held yesterday at the NIHR's headquarters in Seef district.
Afterwards, the chairpersons of the permanent quality committees have presented a brief on the work of the Committee on General Rights and Freedoms and the Committee on the Rights of Persons Deprived of Liberty, in addition to a brief on the complaints that have been received, the legal assistance provided, the cases monitored via the media and social media and the procedures taken thereupon by the Committee of Complaints, Monitoring and Follow-up.
The Council was briefed on external activities of the members of the Council of Commissioners. It also reviewed the developments of the 7th NIHR annual report 2019 and what has been achieved so far.
The Council of Commissioners approved Secretariat General's action report for the 3rd quarter of 2019 and listened to a summary by NIHR members to the Prisoners and Detainees Rights Commission on its recent actions.