NIHR's Committee on Civil and Political Rights convenes its 2nd Regular Meeting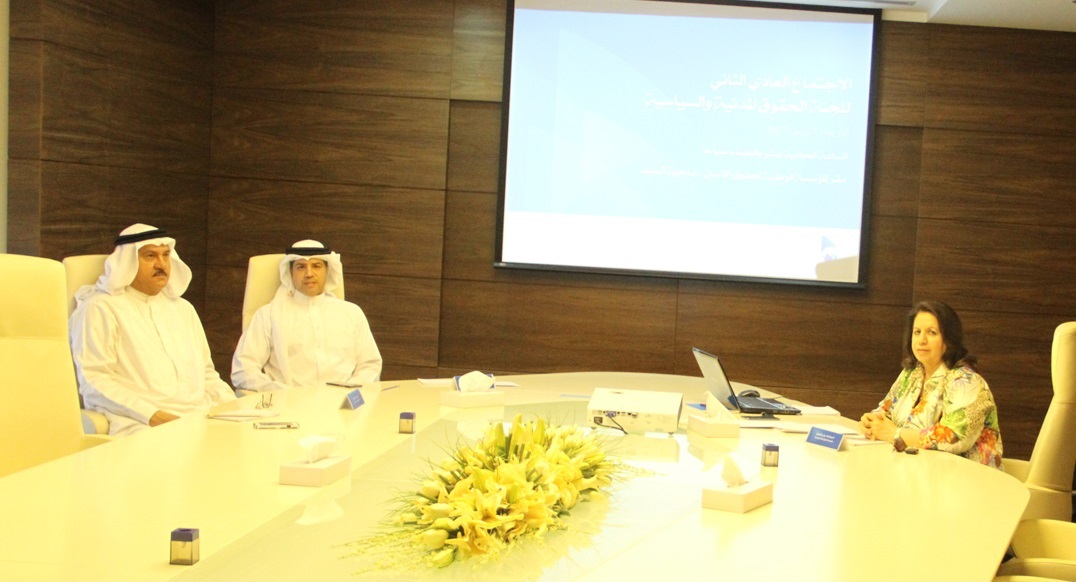 The National Institution for Human Rights (NIHR)'s Committee on Civil and Political Rights convened its 2nd regular meeting under the Head of Dr. Badr Mohamed Adel and membership of Mr. Ahmed Mahdi Al-Haddad and Mrs. Widad Ridha Mousawi.
During the meeting, the Committee continued the study of NIHR's views referred to it by the Council of Representatives regarding the draft law to amend some of the provisions of the Penal Code issued by Decree – Law No. (15) of 1976, where the Committee approved the views that were prepared by the NIHR General Secretariat on the modification of Article (361) of the Decree – Law No. (15) of 1976 on the issuance of the Penal Code and took necessary action with regard thereof.
Head of the Committee also briefed the members on what was done during the meeting between HE NIHR's Chairperson and members of the Council of Representatives' Committee of Foreign Affairs, Defense and National Security, during which the NIHR's views were reviewed and clarified with regard to the draft law on penalties and alternative measures, which accompanies the Decree – Law No. (32) of 2017.
The Committee also reviewed a number of requests for its views on the draft laws and took appropriate actions with regard thereof.