NIHR's Committee on Complaints, Monitoring and Follow-up convenes its 11th Regular Meeting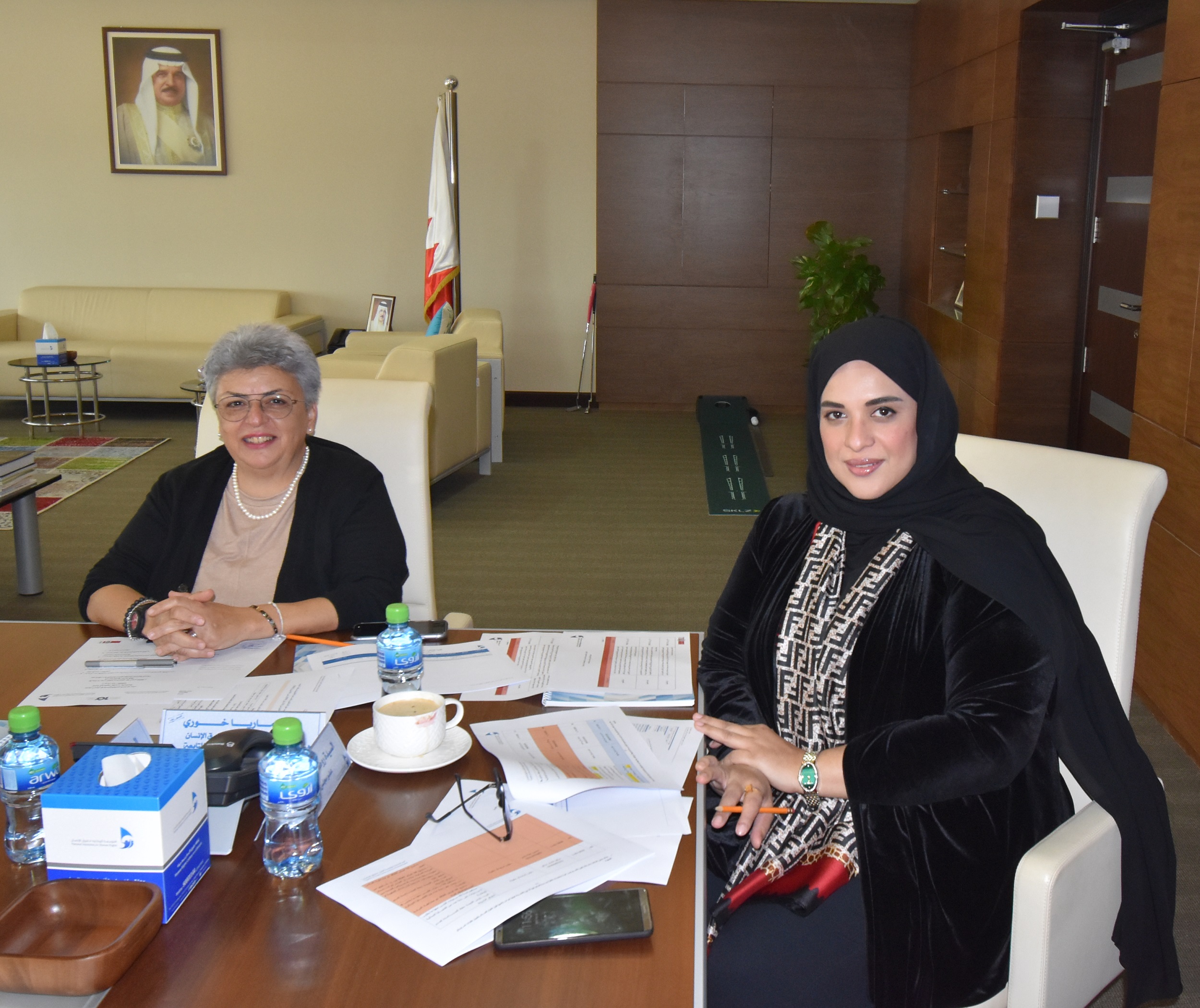 Under the chairpersonship of Ms. Maria Khoury and membership of Mrs. Rawdha Salman Alaradi, the National Institution for Human Rights (NIHR)'s Committee on Complaints, Monitoring and Follow-up has convened its 11th regular meeting at the NIHR's headquarters in the Seef district.
The Committee opened its meeting by discussing the complaints received, the legal assistance provided and the cases monitored via the media and social media during February, which varied between the right to health, the right to freedom and personal safety, the right to physical and moral integrity and the right to various public rights and freedoms, and took appropriate actions thereupon. In a related context, it also discussed the procedures taken regarding the allegations of some of the inmates of Jaw prison on the lack of treatment and healthcare.
The Committee also reviewed all its previous resolutions and recommendations and the actions taken thereupon, especially those referred to the competent authorities, based upon its keenness to effectively follow-up the complaints referred to other authorities, in activation of the competencies of the Committee set forth in the bylaw on the organization and action of the NIHR's Council of Commissioners.
Based upon the supervisory role entrusted to the NIHR in general and the Committee in particular, with regard to informing everyone who resorts to the NIHR with the actions to be followed on their complaints, providing legal assistance in coordination with the concerned authorities, monitoring human rights situation in the Kingdom of Bahrain, conducting the necessary investigation, study and research thereof and determining the best ways to deal with them, the Committee affirmed that it will continue to protect and promote human rights, dedicate them to all citizens and residents in the Kingdom and ensure that everyone enjoys their fundamental rights guaranteed to them under the Constitution and the relevant national, regional and international laws without discrimination.
It is worth mentioning that the NIHR receives complaints and applications for legal assistance either personally or via the toll-free hotline (80001144), the NIHR's website (
www.nihr.org.bh
)
, or the (NIHR Bahrain) mobile smart phone application.