NIHR's Committee on the Rights of Persons Deprived of Liberty convenes its 9th Regular Meeting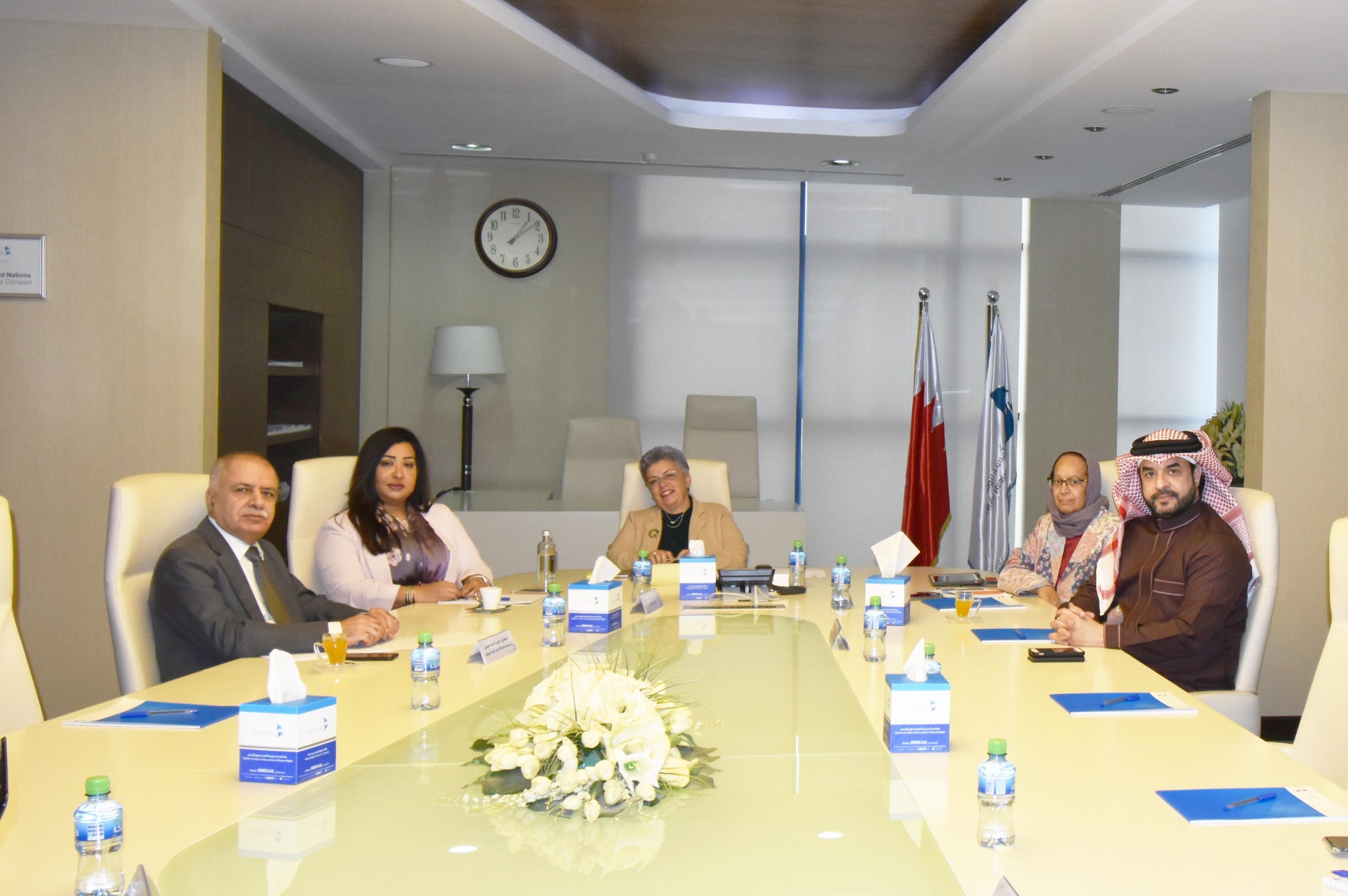 The National Institution for Human Rights (NIHR)'s Committee on the Rights of Persons Deprived of Liberty convened its 9th regular meeting in the presence of Ms. Maria Khoury, Chairperson of the NIHR and Mr. Khaled Alshaer, NIHR's Vice-Chairperson, under the chairpersonship of Dr. Hameed Ahmed Husain and membership of Mrs. Deena Abdulrahman Alladhi and Dr. Fawzeya Saeed Alsaleh, at the NIHR's headquarters in the Seef District.
The Committee opened its meeting by commending the royal pardon of 269 convicts and the replacement of the penalties of 530 convicts with alternative ones, commending greatly this civilized step that will promote human rights principles and establish them within society.
During the meeting, Ms. Khoury paid tribute to the Committee's work in activating visits to care centres and detention places as well as its efforts by meeting leaders of those centres, holding field visits to those centres, meeting with inmates and reviewing living conditions, services and rehabilitation programs provided to them.
The Chairperson of the NIHR thanked the Ministry of Interior, the Ministry of Health, and the Ministry of Labor and Social Development for their cooperation with the NIHR during visits by its representatives, looking forward along with members of the Council of Commissioners to providing their contributions in the field of developing care centres and detention places in the Kingdom of Bahrain in line with their national and international obligations in the area of human rights.