NIHR's Committee on Visiting Detention Places and Facilities Convenes its 3rd Meeting Virtually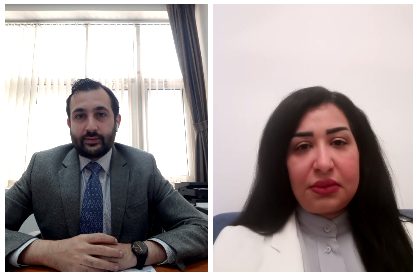 The National Institution for Human Rights (NIHR)'s Committee on Visiting Detention Places and Facilities has convened its 3rd meeting virtually under the chairpersonship of Mrs. Deena Al-Ladhi and membership of Mr. Daniel Cohen.
The Committee opened its meeting by discussing the its recent visit to Bahrain International Exhibition Centre (BIEC), which is dedicated for examination and treatment of positive Covid-19 cases. It also followed-up its desire to continue its visits to social care centres, especially those which care for the disabled children, in coordination with the competent authorities.
The Committee also continued the discussion of the field visits conducted by a number of NIHR Council of Commissioners members to a number of correction, rehabilitation and pretrial detention centres (for males and females) during Ashura season to ensure that male and female inmates practice their religious rites in accordance with the relevant laws and regulations, in addition to its plans to conduct field visits to some of the accommodation places for expatriate workers of major companies in Bahrain, with the aim of closely examining the extent to which human rights standards applicable in such cases are adhered to, based upon the Committee's keenness to activate the NIHR's supervisory role in the field of protection and promotion of human rights, especially in reform and rehabilitation centres, health, social and educational care centres, accommodation places for expatriate workers or any other place that may have human rights violation practices.